Key Glory Dartstmate Match
Description
Introduction
With superb design and ease of use the Dartsmate Match dart scorers really are the best on the market. Featuring a 24 month warranty and the following features..
Features
League approved darts scorer.
Play all games 101 – 1001.
Displays for Score, Total, Legs, Sets and possible checkout route.
Delete the last incorrect score entered.
Records the overall match per dart and per throw averages.
Records the number of darts thrown in the last leg for each player.
Records the highest achieved checkout for each player during a match.
Records the overall match per dart and per throw averages for the first nine darts thrown.
Invalid scores/checkouts are rejected.
Checkout feature generates possible finish.
Add your score dart by dart.
Set and store a handicap.
Recall up to 75 previous scores stored in the memory with the scroll up/down switches.
Practice mode generates random checkouts.
Play against computer.
Play the computer, 8 skill levels.
Random number selector.
Select numbers between 1 – 999.
Selectable start and finish numbers.
Memory stores 75 selected numbers.
Recall selected numbers.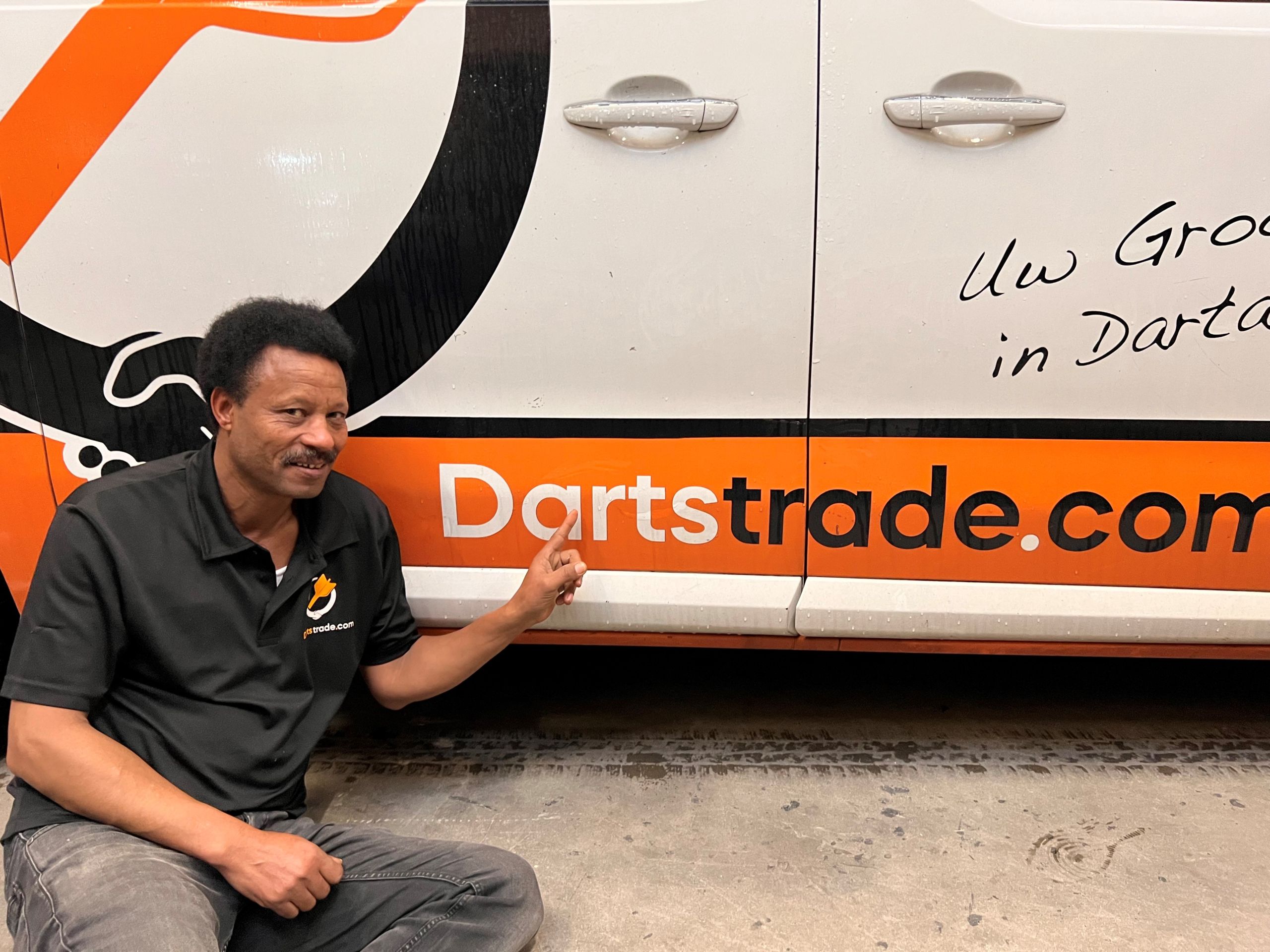 Your partner in selling the Darts!
Dartstrade.com is your reliable and profitable wholesaler for all products concerning selling and playing Darts. From dart boards, dart board lighting and surrounds, to complete mobile dart installations, dart cabinets, tips, shafts & flights: you name it, we have it. All that comes with reliable transport and profitable wholesale prices.